Shoshone Lake (Yellowstone National Park)
Shoshone Lake (Yellowstone National Park)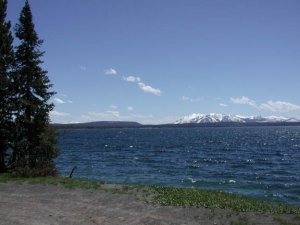 Location
How to Get There
This hike is located in Yellowstone National Park, North Western Wyoming.

To get to the trailhead: Drive east from Old Faithful for 8.9 miles. Park at the DeLacy Creek Trailhead.
Region
Yellowstone National Park
Hike details
Distance
6.00 [Miles] Total
Hike Distance- Details
6.0 miles total for out and back.
Time-details
It took us about 3.0 hours for the hike, but we spent a few hours fishing.
Elevation Change
0 Total gain/loss [Feet]
Elevation Details
Pretty flat
Hike Trail Type
Out and Back
Season
Season Details
Summer to Fall. This is a good early season hike, but be aware of fishing regulations, as this Lake is closed to fishing in the very early point of the season.
Date Hike completed
June 05, 2002
Solitude
Solitude Details
Very good. We only saw 5-10 other people on this hike.
Difficulty
difficulty detail
35 yr old Recommendation: An easy walk to a secluded fishing lake. This is an Easy hike.
Permits
Be Aware of
Entrance fee to get into Yellowstone National Park, bear area
Hike to Shoshone lake in Yellowstone National park
This trail is signed as the DeLacy Creek trail and follows the creek as it leaves the trailhead. The trail is in good shape as it goes through a pine forest for the first mile. The hike then changes from a forest hike to open meadows and marshes as the trail continues the next 2.0 miles to the Lake. The lake itself is quite beautiful, but the main attraction is the abundance of trout. The trail continues in both directions along the lakeside, but we stopped here to fish.
Having completely failed to catch anything even resembling a fish, we ate lunch along the picturesque shoreline and returned the same way to our car.
Map